Boosting the reputation of top management, supporting the construction of infrastructural works, facing and overcoming financial challenges, handling communication crisis.  These are the numerous challenges that those working in companies and institutions need to plan or solve.
What is important in these cases is having partners to share the objectives with and who will offer support during the most important steps of the way, not only by providing single activities but by assuring an integrated approach of actions and experience of those who have faced and overcome many challenges in the past.
Communication, media and institutional relations, digital strategies and crisis management: we do not only offer services in each of these areas. What we do is assure a strategic and integrated approach to all communication activities.
A modern method, starting from an in-depth understanding of the requirements of our clients and a sharing of the objectives, aimed at enhancing the strong points, building a common ground with the stakeholders and strengthening reputation. All this to overcome the challenges together.
Advocacy
We are able to create grassroots organisation, to set up a reference group and reach out to the target audience starting from the bottom up. We follow the development process starting from an analysis of the situation and the involvement of third parties, moving towards the creation of specific online and offline communication plans up to the mobilisation of citizens and the final objective.
Regulatory and public affairs
We help companies and organisations communicate with public decision makers and regulatory authorities, examining the opportunities and risks associated with their business plans and their decisions. Conveying the right message is the most important step if we want to  leave a mark in the decision-making process, and make sure all needs and interests are properly understood, not to mention how important it is when managing potential legal investigations and reputation crises that may arise.
Crisis Management
Through our experience of over 20 years in crisis management at both national and international level, what we truly want to deliver to companies, institutions and professionals is our vision: transforming the most complex moments into an opportunity to improve one's personal reputation.
Corporate social responsibility e corporate shared value
Production and consumption are two sectors that are constantly evolving, hence the ability to create value for a company goes hand in hand with the ability to create value for the entire target community.  We support companies in the definition of Inclusive Business Models and Shared Value initiatives, which lead to a greater competitive edge and an enhanced reputation in target markets.
Public Relations
Relationships are a vital tool for the consolidation of a company, the creation of new businesses and an increase in visibility.  We can build and expand a company's network of contacts to include institutional and media influencers, through public relations activities customized reflecting the specific objectives of our clients.
Marketing politico
We work towards creating clear and convincing political messages, to improve the style of communication of the candidate or the organisation, to help them reach out to their group of potential voters.  In the changing political and institutional scenario, the key to success moves through the creation of direct relationships with public opinion and specific communication strategies in line with the various stakeholders.
Ghostwriting e Corporate Storytelling
We help companies and organisations in the creation of textual and visual representations, able to reach their audience, to communicate complex projects in an efficient and captivating manner.
Employer Branding
Together with our clients we develop Employer Branding strategies, identifying and promoting the distinctive elements and features that highlight the values of a brand or of an organisation, with the aim of attracting the best talents and improving competitiveness.
Corporate Cultural Responsibility
We develop placement processes for large institutions and cultural organisations, through the creation of synergies with companies and the territory.  We define the best strategies and we use cultural marketing channels, with the aim of improving the image of public and private organisations.
Training
We provide managers and professionals with our experience and know-how, offering made-to-measure consultancy and training services, aimed at improving and strengthening their communication skills.  We develop specific training projects, individual and for groups, seminars and workshops to understand and further investigate corporate communication, media relations and internal communication and we use the very best communication and public speaking techniques, to be enhanced during media visibility events.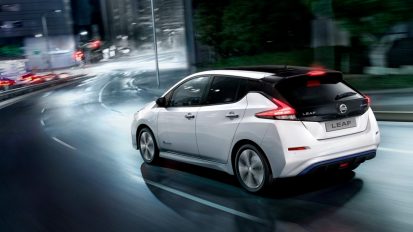 Client: Nissan Italia Area: Institutional Relations and Advocacy Scenario Since 2010 Nissan is committed to…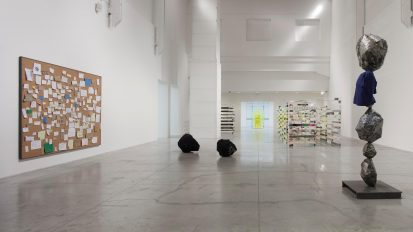 Cliente: Direzione Generale Arte e Architettura contemporanee e Periferie urbane (DGAAP), MiBAC. Area: Media Relations…